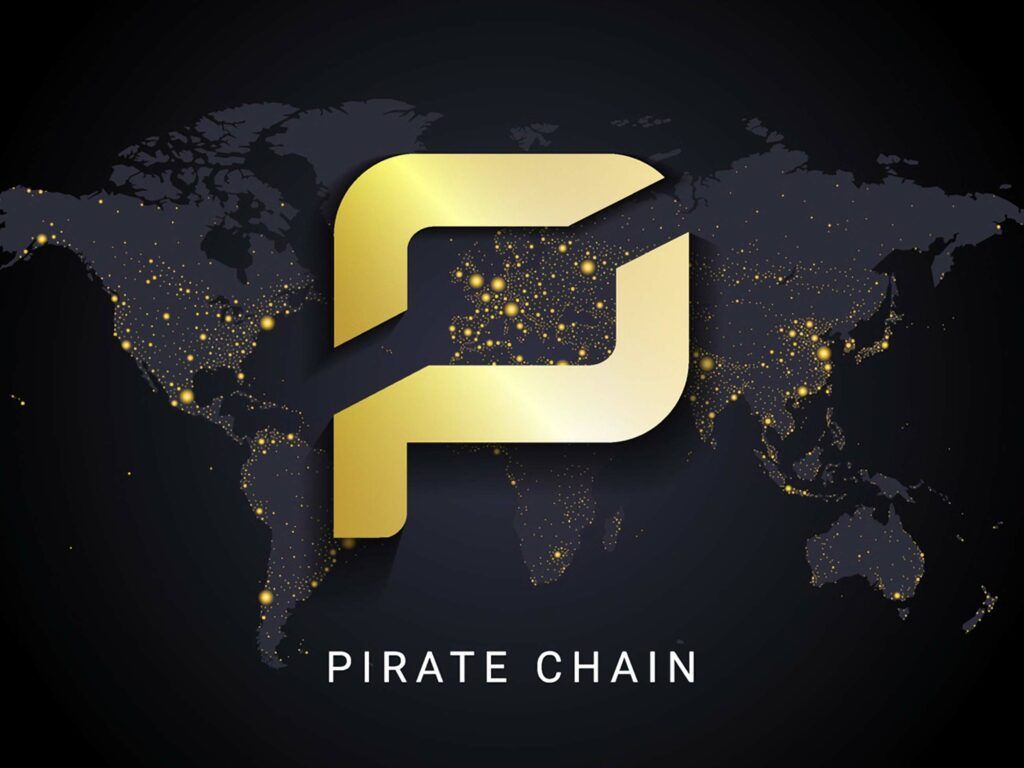 We are many that have already made huge returns on Piratechain, after all it went up 30,000% in just a couple of months in early 2021. However, if you have been paying attention to what´s going on in the world, it is not hard to understand that the time of privacy coins (like Monero and Piratechain) are coming closer. As always, early adoptors will become wealthy, especially when the masses realize that what has happened with the wide spread censorship everywhere is going to happen with money aswell… It has already started. The answer is privacy coins, and that is not only about making money, it is about protecting money, and yourself…
Bitcoin is trash, and that is the big reason why I traded all of my Bitcoin for Monero & Piratechain a while back, I did it mainly for privacy reasons. This page will show you how to buy both piratechain (and Monero) in a simple way with your credit card.
Another thing, I actually traded my BTC for Monero and Piratechain for not only privacy reasons, but also for financial reasons.
I think Bitcoin can maybe 2x-4x in price before the year ends, and I think both Monero and Piratechain can do ALOT better than that!
Anyway, this page is going to show you a simple way how you can buy the most private (and still low coost) cryptocurrency named Piratechain (Arrr) with your creditcard. Let´s go through step-by-step on a simple way how you can do it yourself:
How to buy Piratechain (and/or Monero)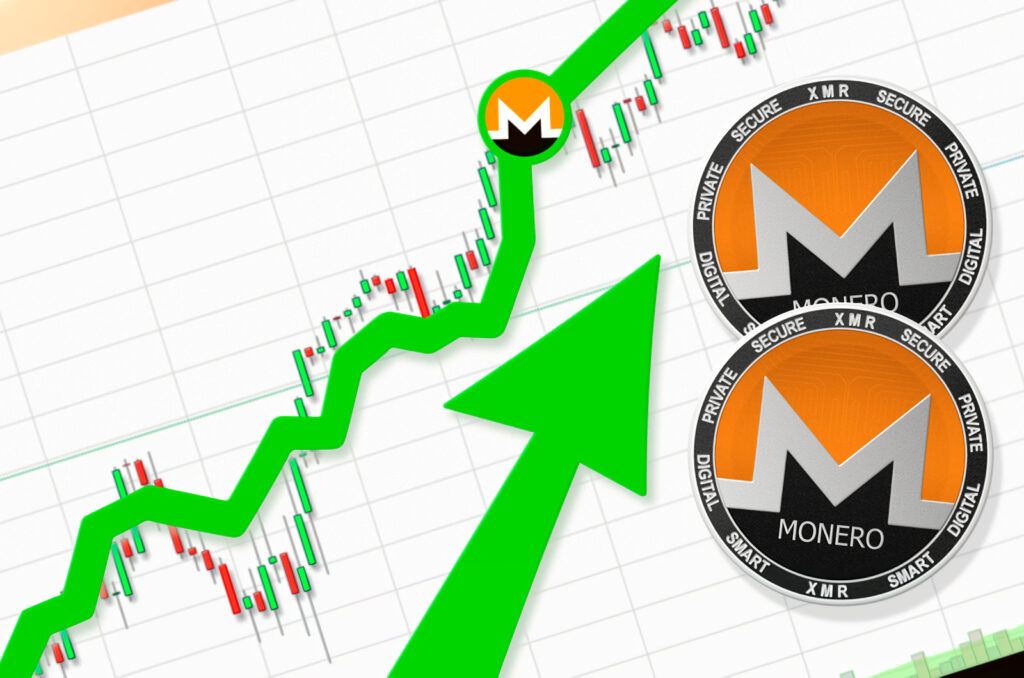 Ok, first of all, while there is a few places where you can buy Monero directly with fiat money, there is yet no way you can buy Piratechain directly with fiat money, first of all, you are going to need some cryptocurrency, in the form of Bitcoin or USDT.
With this example I am going to purchace the stable coin named USDT,
So let us go and buy some!
---
**In this example my goal is to get Piratechain, but the method works the same for Monero, or any other coin as well, simply replace Piratechain with Monero (or any other coin) in the example below
---
To make the process even more simple, I will do that on an exchange where I can buy both Piratechain and Monero,
and the exchange I will use in this example is: Coinex
P.S.
If you haven´t got an account there yet you can use the code mx2g5 when you register in order for you to get lower trading fees for the first 6 months of using the platform. 
Step 1:
You are going to have to register an account on Coinex before you can purchace crypto on the platform,
so first step is that you go and do that (takes around 2 min)
Step 2:
Once you have registred an account you log into your account, and (as seen on the screenshot below) you first go to the top menu named "Fiat" and after that you will get different alternatives to purchace, of course, you choose the one you want, but for this example I am going to use the third-party service named Simplex: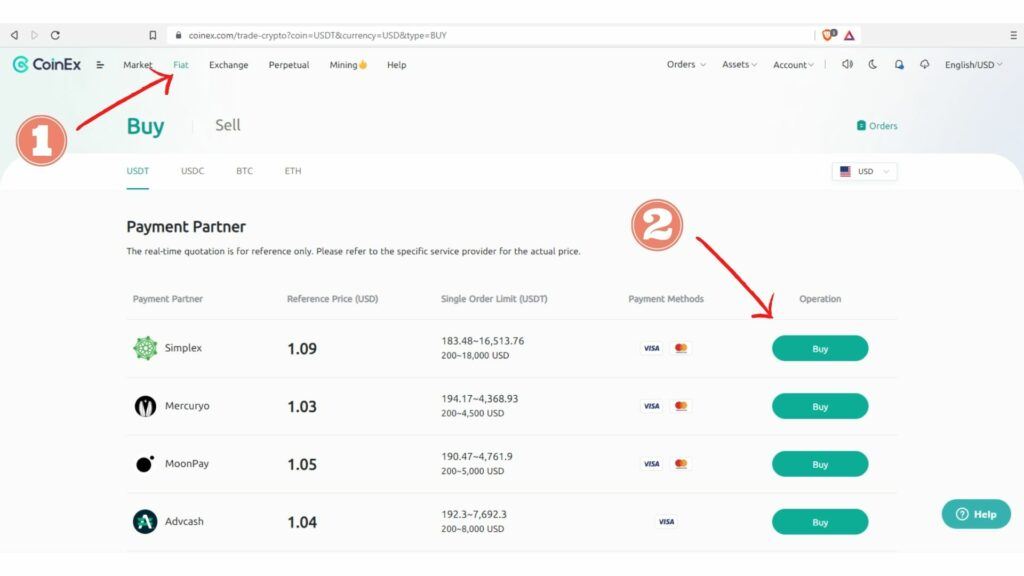 You will then come to the next page where you put in the amount you want want to purchace,
for this example I am going to buy $500 worth of USDT and for that amount I will receive 457.7 USDT due to the fees associated.
Next, I press the "confirm purchace button"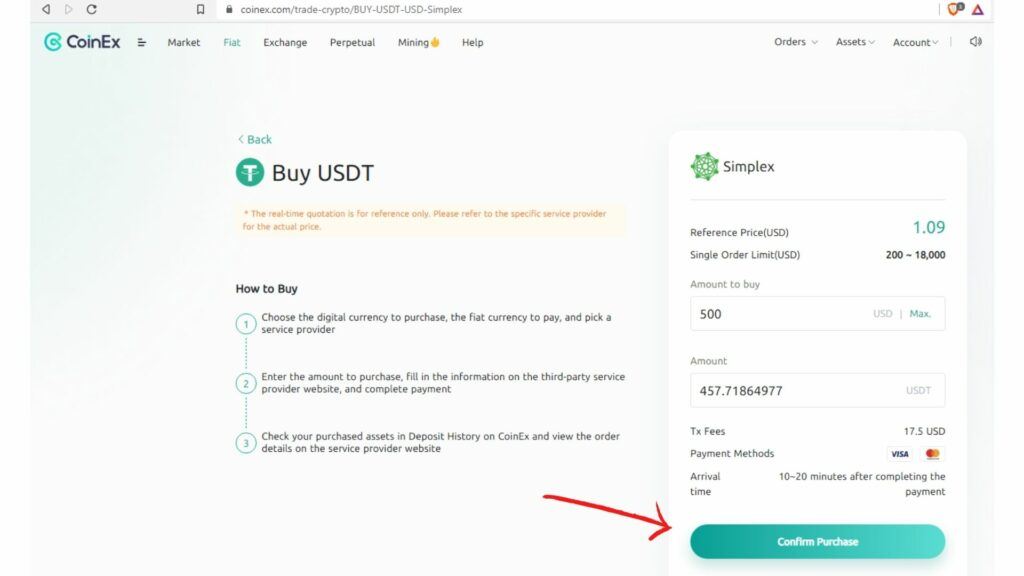 Once you press the "confirm now button"
there will come a pop-up on the screen telling you that you are leaving the coinex site to visit the 3rd party site Simplex,
simply press the "Got it button" and you will come to the next step: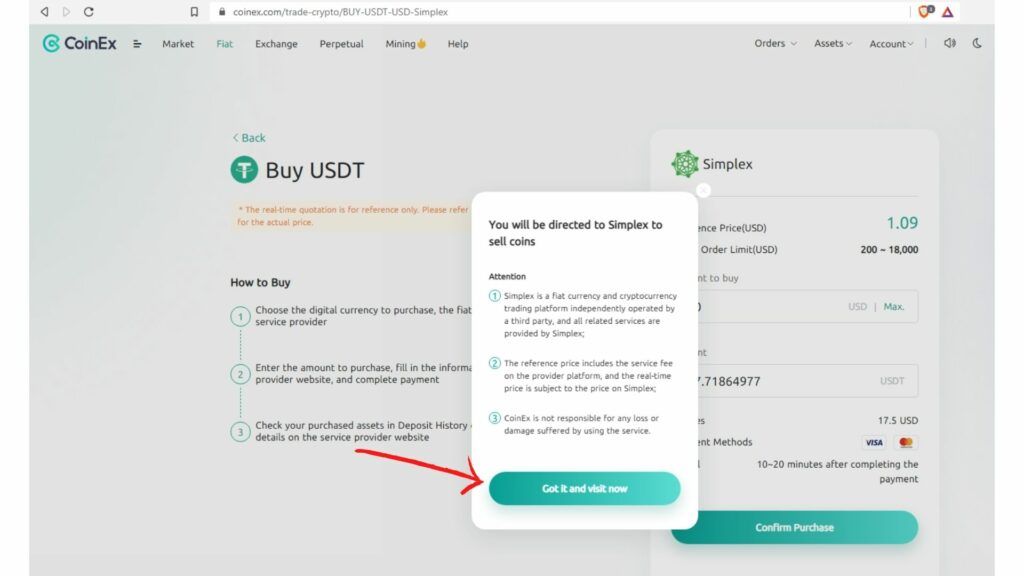 On the next page you will get to choose between paying with a credit card or with a SEPA bank transfer. The fees are lower with a bank transfer but for this example I am going to use my credit card, the fees don´t bother me much as I am pretty sure the crypto I purchace will increase in value the fees x 1 million haha, yeah you get my point.
Anyway, as this is not the first time I have purchaced using Simplex my card details are saved as I choosed to save them for future purchases, but if this is the first time you purchace you simply enter your card details, like you do when you buy anything else online.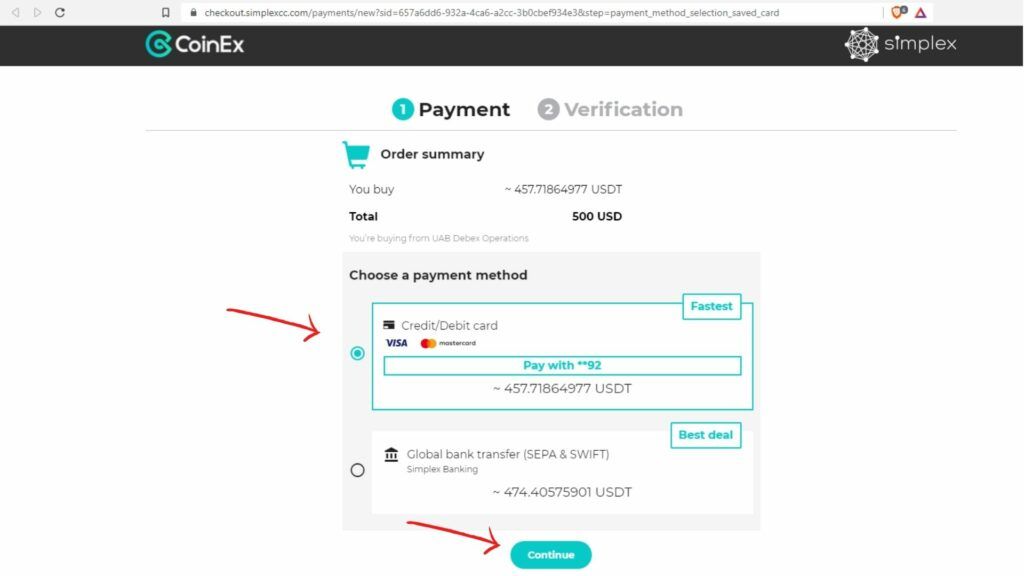 So, simply fill out the details needed and then move forward, once you are done you will come to the page below,
there you can simply click the button "Return to Coinex"
P.S.
You will (most likely) receive a confirmation e-mail from Simplex so make sure to open that one and confirm your purchace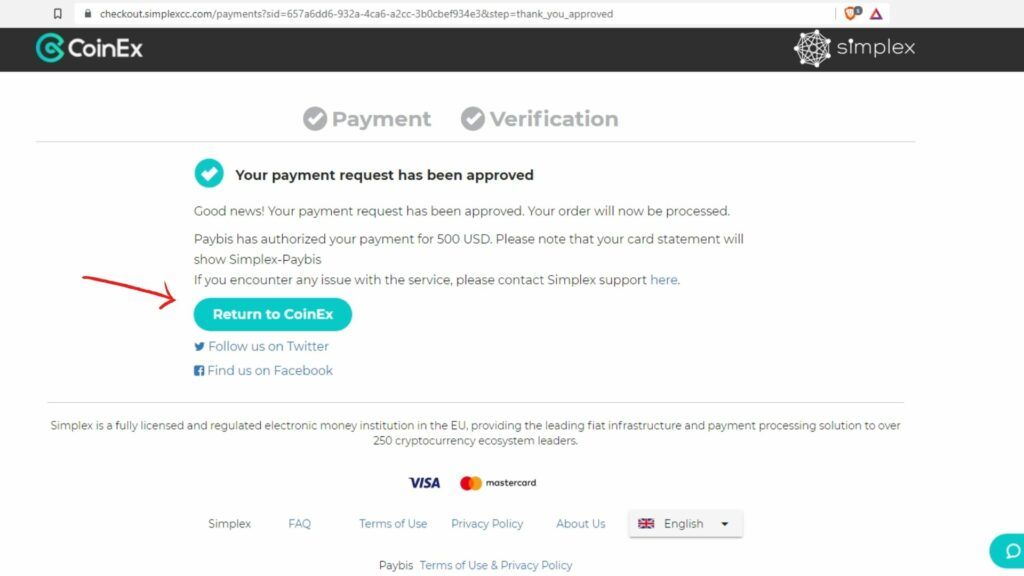 That´s it!
You should now receive your USDT in your Coinex account within 2-20 min, normally within 2-5 min.
Now the fun part begins,
let´s trade those USDT for some Piratechain and Monero!
Step 3:
Once your USDT arrive to your coinex account you can then start trading them for Piratechain (Arrr).
You do that inside your Coinex backend by going to the "Assets tab" on the top menu, and then you click on "Spot account" from the dropdown menu: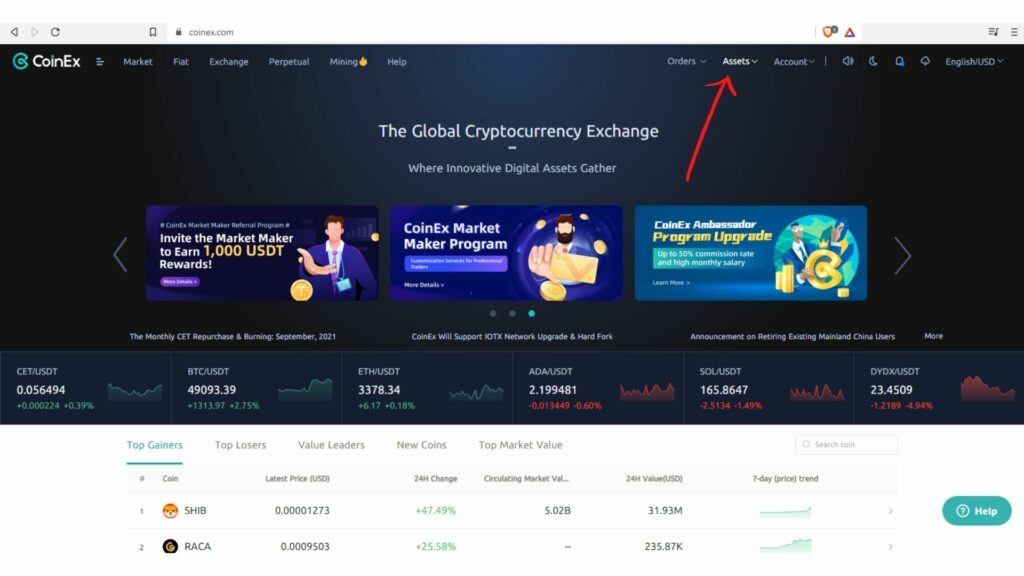 Step 4:
On the next page you simply search for the coin you want to trade, if you want to trade Piratechain you type in ARRR or if you want to trade Monero you type in XMR, like in the example below: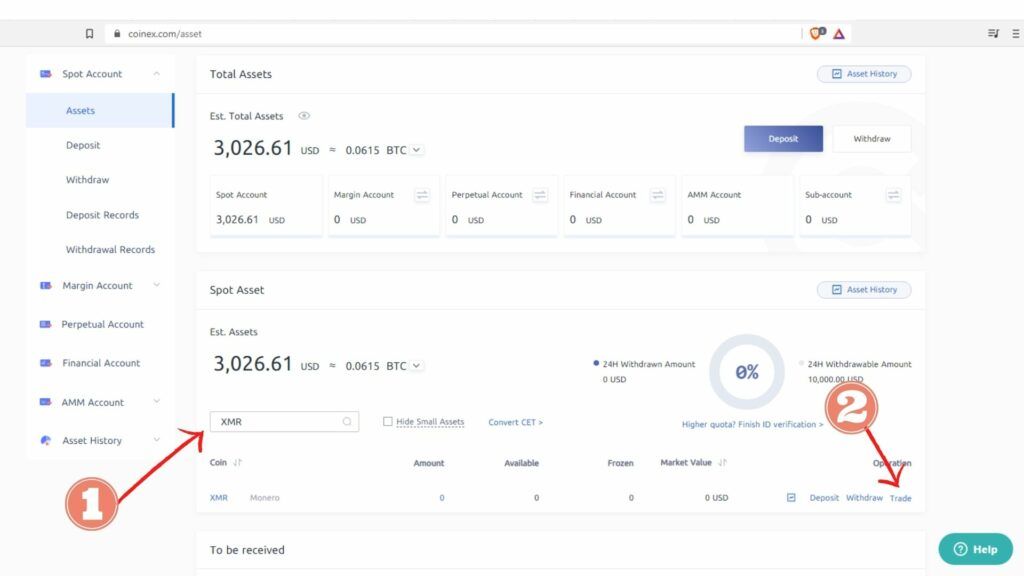 When you click on trade you will get 3 different alternatives: XMR/USDT , XMR/BTC and XRM/BCH.
As you want to trade USDT for XMR (Monero) you pick the first alternative XMR/USDT
Once you have done that you will see the page below: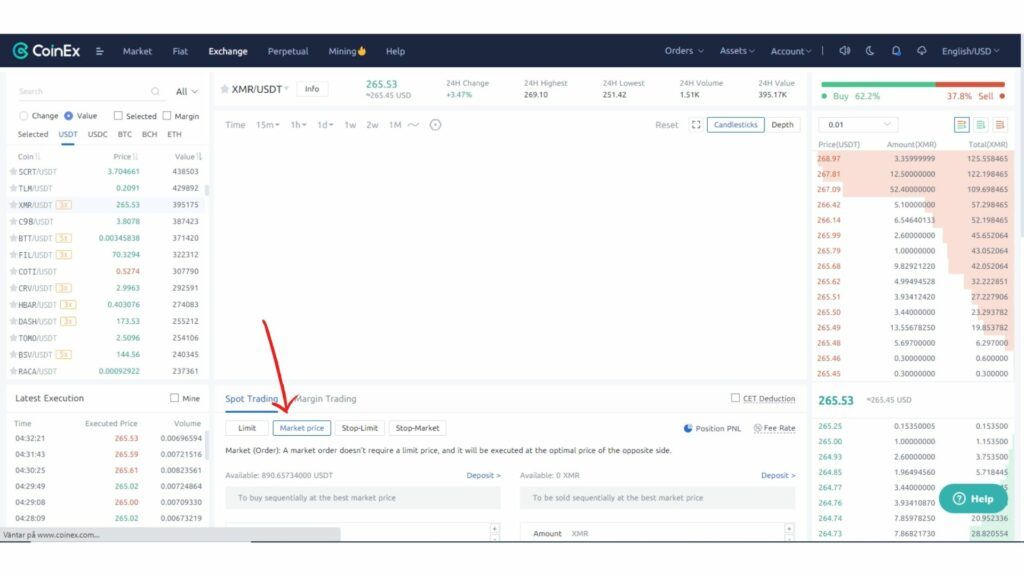 There are 4 different ways to trade on this page: Limit, Market price, Stop-limit and Stop-Market.
I am going to use the market price alternative (see arrow on the pic above)
In this example I am going to drag the green marker to spend 50% of my USDT to buy Monero by click and hold the green dot and drag it to the right until it is halfway on the line: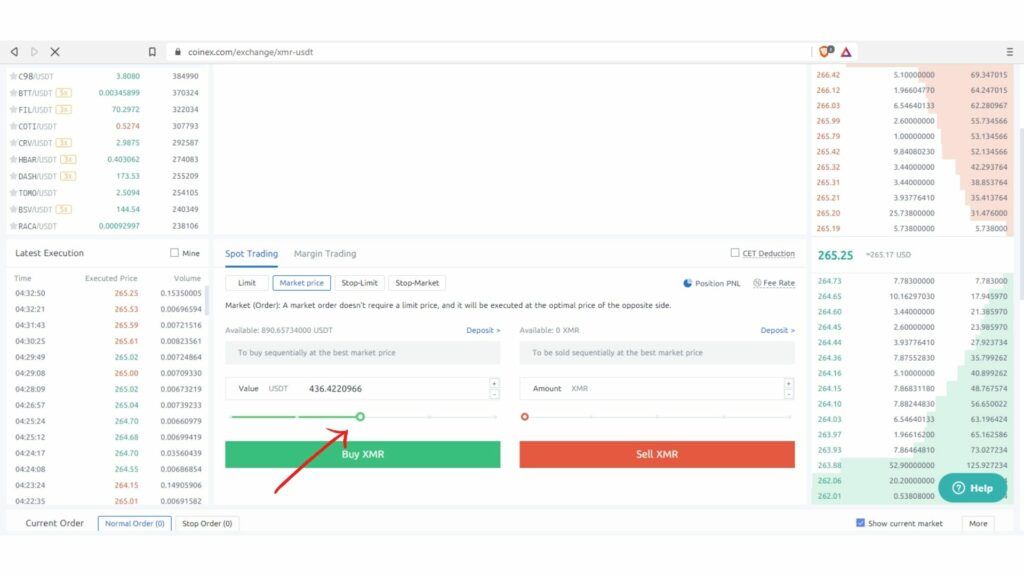 Then I will click the green "Buy XMR button" and then confirm and voila! I have traded 50% of the USDT I purchaced earlier to Monero (XMR).
That´s it! Now I can just go back to my "Spot account" and do the same thing with Piratechain (ARRR) for example.
Hope that makes sense? It is very simple and you will get a hand of it only by doing it once or twice.
You can trade any crypto the same way.
---
Wallets?
It is not a good idea to keep more crypto on ANY exchange than you can afford to lose, as when you keep your crypto on an exchange your crypto is NOT yours, but it actually belong to the particular exchange you keep them on.
So, what you want to do as fast as possible once you have "done your business" on the exchange is to withdraw your cryptos to an off-line wallet. There are many alternatives for Monero but not yet that many for Piratechain.
Below are my #1 recommendations of wallets that are free & safe for each of the 2 coins:
Piratechain: Pirate.Black
Monero: Cake wallet
** Make sure to write down your recovery words that you get when you create a new wallet, as those are what you use to restore your wallet if needed.
P.S.
If you want to buy yourself a physical off-line wallet I share my 2 best recommended ones on the NoHypeInvest resources (page you can not store Piratechain on none of them though, only Monero)
---
You might also want to read:
Cryptocurrency for beginners (small steps guide)
---
---
---
Do You Know About The NoHypeInvest Crypto Service?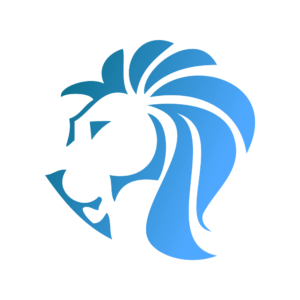 ---
---
---
I hope you found this page helpful and that you know feel confident knowing how you can buy Piratechain and Monero online. Please share your own experience in the comment section below aswell as it can help others.
Also, if you got any questions about this I would be more than happy to answer them below!
Please, feel free to share this page with a friend you want to help out in the subject aswell!
I wish you success and all the best!
John, founder of NoHypeInvest.com