With the recent focus on the Russia/Ukraine conflict, along with the pending energy crisis and cyber attacks, we're beginning to see how grid failure can be a real possibility. These outages can have a serious downstream effect, affecting society as a whole and our existing infrastructure.
We tend to take the convenience of modern life for granted, things like running water, shelter and accessible food are an expectation rather than a blessing. However, as we've seen over the last few years during the convid plandemic, there are no guarantees.
To live outside of the system we should first decentralise all aspects of our lives (not just cryptocurrency) so we're independent of current structures of control. We'll be looking at some of the issues with grid failure as well as some options to protect you and your family.
What are the triggers?
Typically outages are caused by extreme weather or poor infrastructure coupled with increased demand. These are solved fast and normally can be repaired by technicians rather easily.
However, the WEF (World Economic Forum) have been warning about cyber attacks and the potential for disruptions to the power supply in the media for a long time. These 'cyber-attacks' can cause a range of downstream effects.
During Cyber Polygon 2020, Klaus Schwab warned: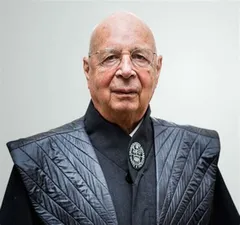 "We all know, but still pay insufficient attention to, the frightening scenario of a comprehensive cyber attack, which would bring a complete halt to the power supply, transportation, hospital services, our society as a whole,"
Given the history of the problem-reaction-solutions used by globalists to maintain control and this is concerning. We know that the WEF will not slow down their Great Reset agenda so we must be aware of the real potential for attacks on power grids.
Secondly, with the Ukraine/Russia war we've seen significant disruptions to energy and infrastructure internationally. These could have downstream effects, as we've seen the increase in oil and petrol, we might also experience further increases in the price of energy. The pressure and increased prices will likely continue, causing weakness in the infrastructure which has been happening in other parts of the world.
Even developed parts of the world are not immune, with the Australian energy market experiencing significant problems. As mentioned by Expose News:
"A crisis has erupted in Australia's wholesale energy market over the last two weeks, resulting in soaring electricity prices and fears of blackouts in some parts of the country."
The downstream effects on society
The downstream effects can be anything from disruption to the supply chain, phones/internet networks and even protests on the streets. We are currently living in a system that relies so much on the existing grid infrastructure that a serious outage would affect every industry massively.
This could even result in complete societal upheaval as people cannot access resources to survive. Expect the streets to be littered with violence and theft as desperation sweeps the population. Those smart enough would be moving outside of cities and very soon most people would find themselves in dire circumstances unless prepared.
Situations like this provide the perfect opportunity for powers such as the World Economic Forum to implement their plans like the Great Reset to reshape society.
What can you do now?
The best way to protect yourself from power outages and grid failure is to have your own power supply that can be used when centralised systems collapse.
It is possible to live off the grid with solar panel systems, wind turbines or even water-powered systems. While these are good long-term solutions the problem is they are very expensive, take lots of planning and are not portable (meaning that if you need to relocate you won't have power).
If you're looking for a great solution now that can give you a source of power anywhere we recommend portable power systems. The company that has been on our radar are Lion Energy which is Australian-based and provides everything from portable, residential or even commercial solutions, separating yourself from the grid.
Lion Energy Fuelless Generators Anyone?
The Lion Energy portable solar generator is perfect for emergency situations as you're able to take it anywhere to draw solar power and store clean, renewable energy for any situation. It is the only product of its kind on the market and will ensure that you will never be without power.
While gas generators require constant replenishment, solar generators are completely independent giving you true freedom from the grid. If you want to help protect yourself and your family with true freedom from the system we highly recommend checking out Lion Energy. (for 15% discount use the short code: os )
It's clear that the U.S. government and NGOs have been promoting fears of cyber attacks for at least the last decade.
Depending on how you interpret the information presented in this article you may or may not see these warnings as serious enough to deserve your attention. Some will see the warnings as legitimate while they hope and pray the governments and corporations are prepared to handle a devastating hack from dangerous cyber terrorists. Others, specifically those in the independent research community, see these warnings as a reason to get stocked up on fuel, solar panels, food, weapons, etc.
Whichever interpretation you choose, I encourage our readers not to be consumed by fear. The only way through the push for a "Great Reset" and the CONVID-19 crisis is to remain centered and mentally prepared. What ever we may be facing in the near and long-term future, no matter how insurmountable or insane it may seem, we are the ones deciding how it all turns out. Regardless of whether a cyber hack comes to pass on July 9th, or in the weeks and months after, we, ultimately, choose the direction humanity will take. Technocratic Great Reset, or a People's Reset? The choice is ours.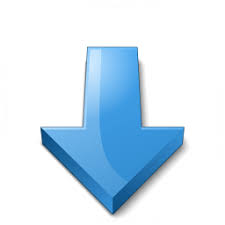 P.S. Use code os for a 15% discount
---
I hope you found this short review on Lion Energy and their fuelless generators and other products to be helpful.
Talk about what things we can do in order to solve the issue, then talk about the solution that Lion Energy prove, please share your thoughts on this in the comment section below!
Also, share this page with someone and encourage them to research the product which includes a 15% discount if you use the code: os
It can be used on any order and on how many times you want.
Kristian,
investor, writer and No Hype Invest team member