I have traded ALL my Bitcoin (BTC) for XMR (Monero) and Arrr (Piratechain) a while ago. Sure, I still got a small portion of my entire crypto portfolio in BTC as it is still a coin that is going up in price, and will continue to do for a little more while…
However, there is a BIG chance BTC will be worth ZERO in only 1-2 years from now and be replaced as the "King" by coins like XMR and Arrr and a few other coins.
I am sure we can see XMR at 10k very soon, and 100k (or more) just a few years from now. Maybe even sooner than that…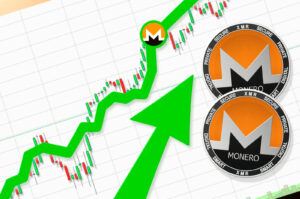 It will depend on the awakening in a weird syncroniztic way.
…and…
the awakening is in full speed mode, and will only get stronger and bigger as long as the government keeps doing "crazy stuff" like becoming tyranical and ushering in a "society" 10x worse than in the non-fiction book 1984.
And you know just as me that they will continue to do "crazy stuff"
All the people who holds Bitcoin will soon realize Bitcoin and other coins (for example ripple) are "government coins" and then switch to coins as Monero and Piratechain, and other cryptos that are NOT.
Many don´t realize that Bitcoin is very traceable and not as annonymous as we though it was, Ripple is even worse! When uncle Sam comes knocking on the door of all the Bitcoin owners they will realize that aswell. What is the solution? Coins like Monero and Piratechain as those are the REAL Bitcoin, or what Bitcoin claimed to be more correct.
This is like in the Matrix, the battle online takes place even in the currency between "the good" currencies vs "the evil"
I dont know if that made sense to you but am sure it would if you subscribed to my crypto service.
P.S.
There are of course no guarantees, am just telling you from my experience and view on things.
P.P.S
I will send out a new coin alert on October 11th, you might not want to miss that as 2 of the 3 latest coin alerts I dropped both made over 30,000 % in a very short time, and the 3rd (latest one) have also made hundreds of percentages and continue to rise (even in bear market)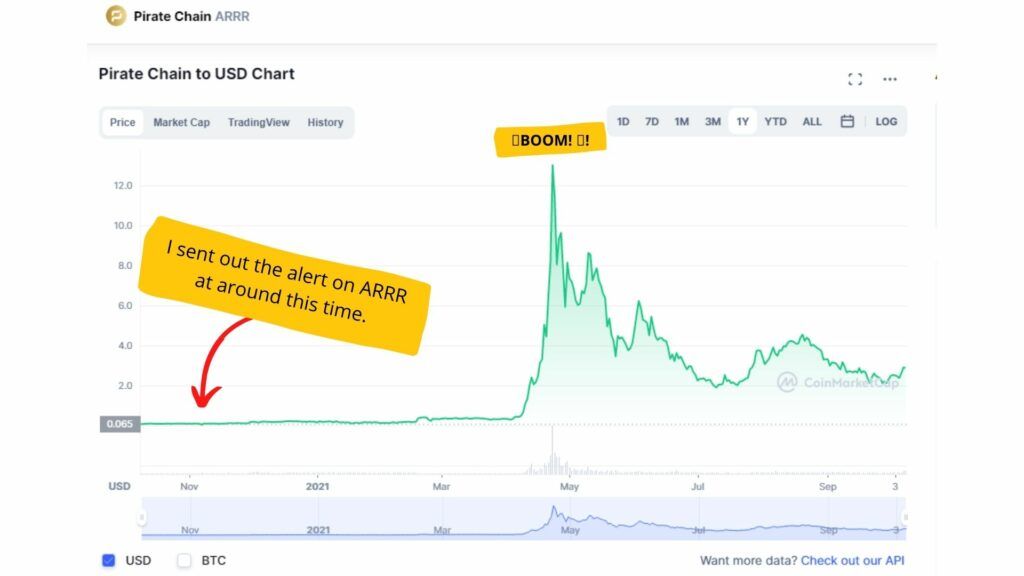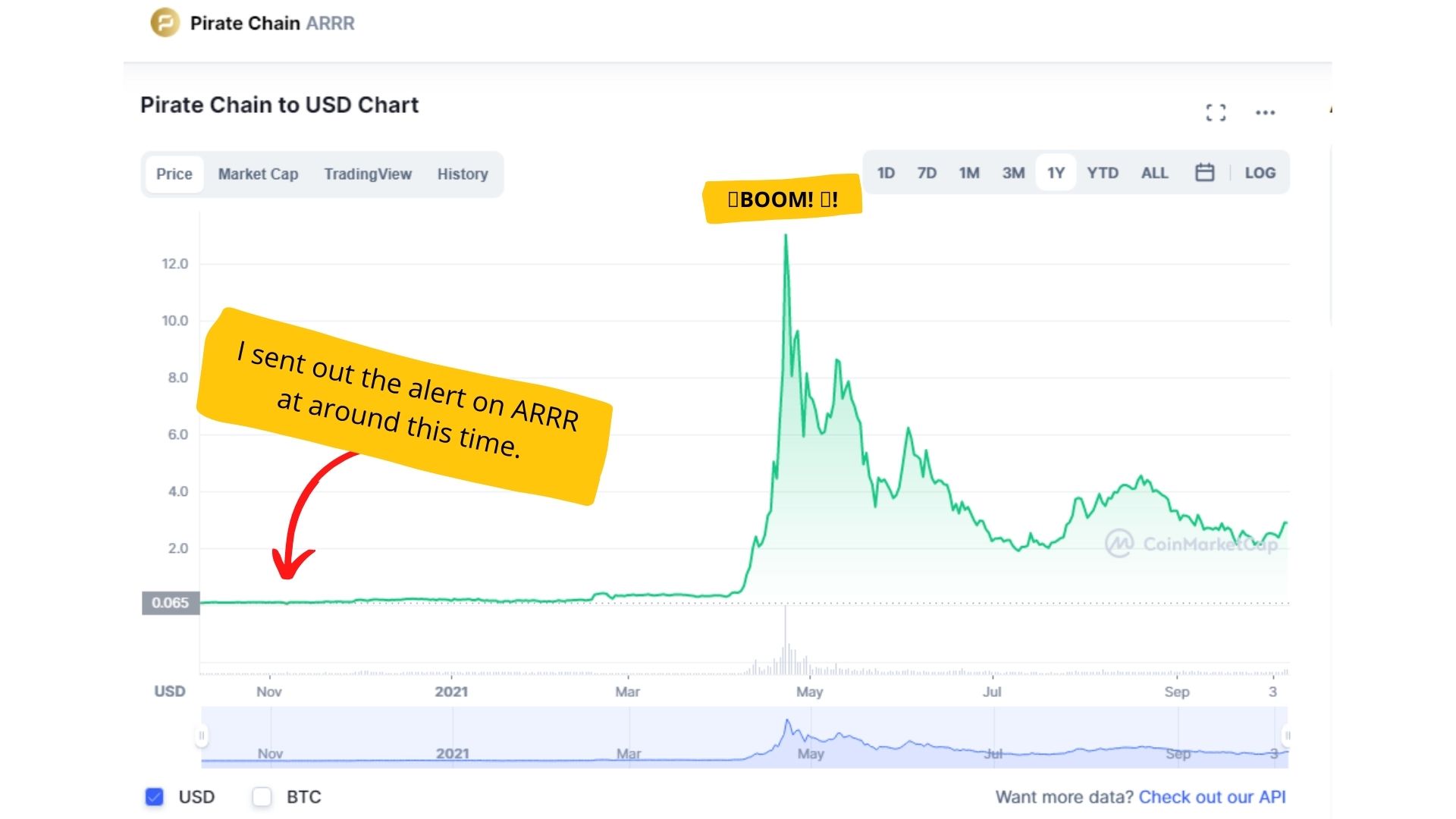 I expect this coin above (Arrr) to go over it´s previous all time high of $16 very soon, I see it at atleast $25 by the end of this year. Next year it goes to the moon!
The Piratechain alert is not the only alert I have sent out that have made huge gainz, it is actually (believe it or not) not even the one that have made the most.
The latest coin alert I sent out did take off immediately the day after I sent the alert, so the ones who didn´t act fast enough (myself included) on that one missed out a bit… So you might want to be prepared for the next one…
**If you want to join the crypto service see this page
Ok, now I am going for another cup of tea, have only had 2 today.
I hope you found this short blog post to be interesting!
Please share your own thoughts in the comment section below!
Also, feel free to share this with a friend who is a "die hard fan" of Bitcoin 😉
John,
founder of No Hype Invest