What is ECI Develoment? Who is it for and could it be something for you? Is the company to be trusted and is it really a good idea to invest in real estate and land in the region? Have you considered to leave your country & maybe apply for citizenship overseas? This can be interesting for you!
Company: ECI Development

Website: www.info.ecidevelopment.com
Industry: Investing, Real Estate, Land, Citizenships
Who is it for: People looking to own or hire real estate and/or live part time or full-time, like-minded community
Overall rating: [usr 2]
Recommended: Not at the moment!
---
Warning: 
(update August 2023)
As there has been so many bad reviews and complanints about ECI lately we simply cannot recommend it. The best thing we can do is to forward you to a similar service instead, the Sovereign Man, they can help you with similar services but they seem to be a lot more reliable than ECI. So for now you might want to have a look at the Sovereign Man´s different free resources and paid services instead.
---
Intro
Dead peasants. Murdered priests. CIA-trained paramilitaries. Marxist liberation fronts. Anyone over a certain age remembers a time when Central American was only ever in the "news" for one reason – the maelstrom of bloody civil strife. Visitors to the region were either saints – missionaries enthused by liberation theology – or sinners – black ops mercenaries and arms dealers. Any tourists had to be pathological masochists.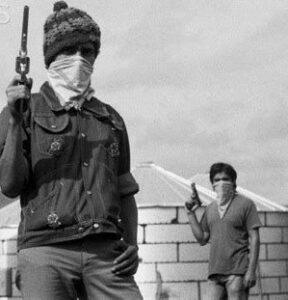 Several decades on, Central America has changed. The political turmoil of the 1980s has largely dissolved into peacefulness, and social and economic progress in the area has been steady ever since. The seal of international approval has been the budding tourism industry, particularly in Costa Rica and Belize (neither of which suffered from the violence of other parts of the region, but were of course tainted by association). Even Nicaragua, once overrun by wannabe Che Guevaras, has a fast-growing tourist sector.
Welcome to paradise!
The appeal to visitors is clear. Central America is stunningly beautiful, in that technicolour paradise-island style which has universal allure, and offers a fascinating array of exotic flora and fauna for nature-lovers.

Now that peace has prevailed for several decades, attitudes to the region have altogether transformed, making it a promising area for exploration. This has been encouraged by governments in the region, eager to bring Western tourist dollars and development to their states. Westerners don't just come because of the beautiful countryside; these are fascinating countries with rich cultural heritages, and warm welcomes to offer.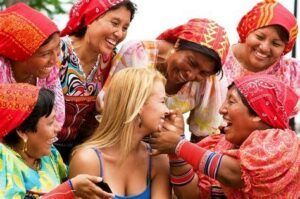 ---
What is ECI Development?

– Mutual benefits
Development is necessary because, despite the beauty and the rapid improvements, this is still a poor region. What Central America needs is steady investment. Enter ECI Development – a company that would have to be invented, if it didn't already exist. ECI Development are a real estate development company, who are developing high-quality homes in the Central American region specifically for Westerners.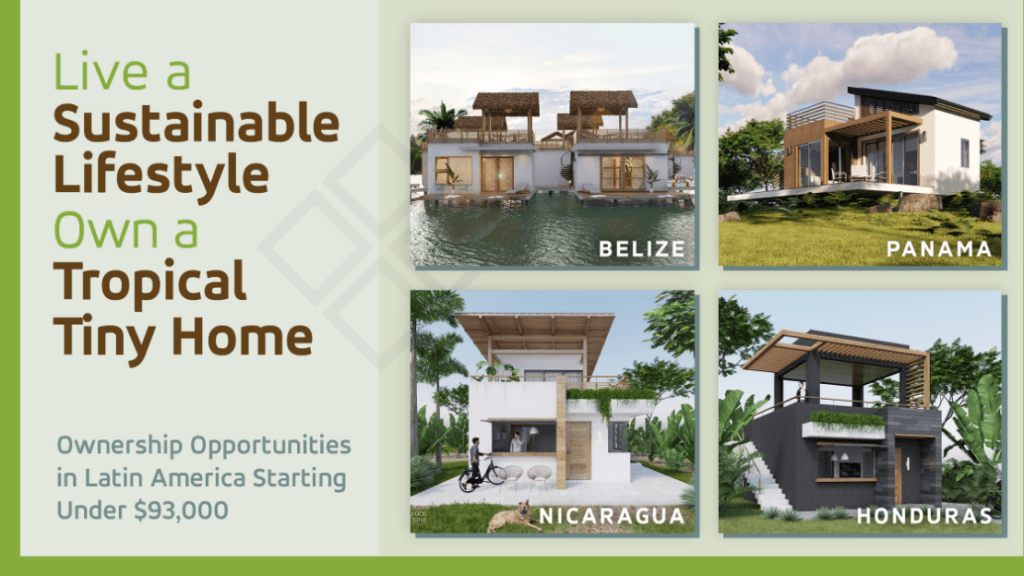 They are also investing in the Latin American countries, Ecuador and Colombia, also in recovery from their own spicy reputations. It doesn't take a genius to work out the simple appeal of this idea. Retiring couples, adventurous spirits, beauty lovers and remote workers may well prefer to live in a warm, sunny paradise rather than put up with cold drizzle, overcast skies….
…and depleted bank balances. The company pitches itself as an innovator offering solutions to common problems – the most salient of which is the ever-shrinking value of retirement funds. As NoHypeInvest readers know all too well, the low-growth, low-interest rate environment of the last decades, leading to low or negative real interest rates, coupled with the recent rocketing inflation, has decimated the value of the standard pension-pot.
These problems are not going away, given the overt determination to 'build back better', which really translates to 'smash shatter sabotage'. ECI claim that, when compared to the US, the cost of living is 25% cheaper in Panama and Costa Rica, and 50% cheaper in Ecuador and Colombia. That is a considerable allurement for pensioners looking to stretch the value of their incomes.
**Check out The Different Services of Sovereign Man to get help with this instead
---
Product differentiation
ECI has sought to broaden its appeal by embracing different segments of the real estate market. People can also rent and invest in properties as well as buying homes. Alert to the trend for eco-friendly and minimalist living, they have built a community of tiny homes, in Belize.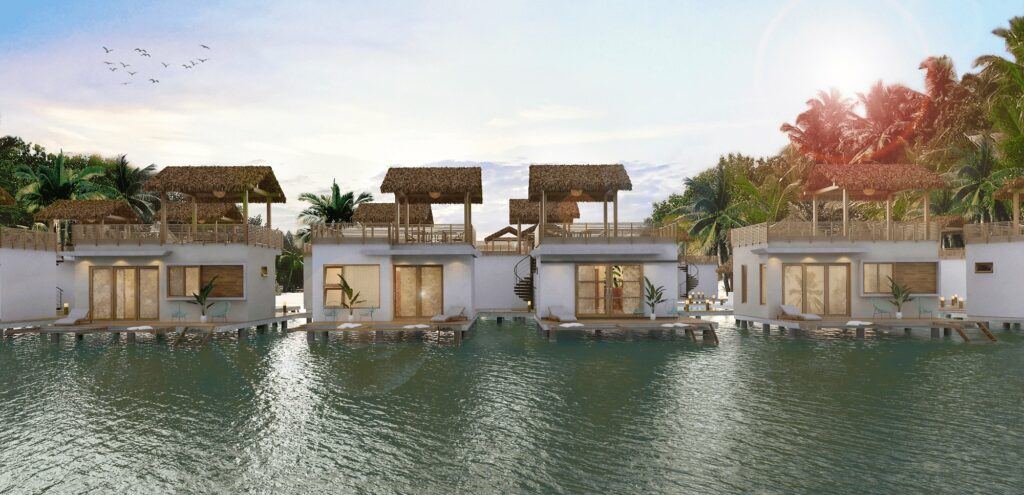 Below is the Eco-Village Asuchillo tiny home community, developed by ECI at Gran Pacifica, Nicaragua. Equipped with smart tech facilities, they are pitched squarely at surf-loving digital nomads who would rather get a whole home for their $135,000, rather than a few square feet of a San Francisco apartment.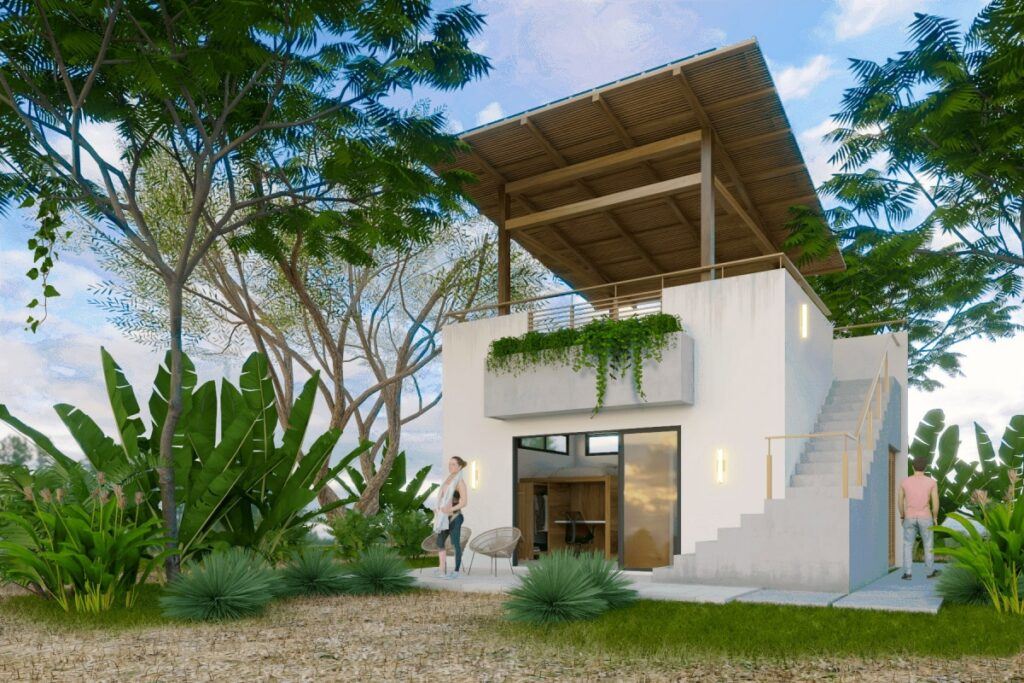 ECI Development's marketing material is wonderfully Rona-free, but I'm willing to bet that at least part of the motivation of its potential clients would be an escape from crazed mandates and restrictions. At present tourists can enter these nations without being "vaccinated" against the Rona, which is an excellent marketing strategy on the part of the countries concerned.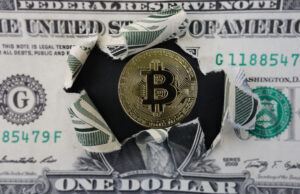 ECI Development have also embraced cryptocurrencies, and offer the option to pay for investments in bitcoin and other cryptocurrencies aswell.
Their developments in El Salvador would obviously be of particular interest for cryptocurrency enthusiasts. As you might already know, the country accepted Bitcoin as a legal tender a few months ago. OPPORTUNITY anyone?!
**Speaking of crypto, if you haven´t already, you might want to read this page on how to buy 2 of the worlds most private cryptocurrencies.
---
Escape from insanity?
An interesting element of the appeal of the ECI Development communities, one which is not dwelt on by the company itself, is the potential for the company to provide a quasi-sustainable alternative to prepping. 24-carat preppers would not be tempted, given that ECI communities, although marketed as eco-friendly, are not designed to be self-sufficient, but they are surely of interest for those who want to escape the escalating craziness without having to scrabble in the dirt raising chickens and pigs.
We know that increasing numbers of people are nervous about social and economic breakdown, and whilst the very rich can now buy luxury bunkers – gated communities for wealthy troglodytes – a more affordable option might be to escape to one of ECI's communities. And with American cities suffering from crazy mask mandates, arbitrary closures, spiking murder rates, demoralised police forces and a new trend of flash-mob looters, retirees would be forgiven for thinking they could do a lot worse than take their chances in a new country.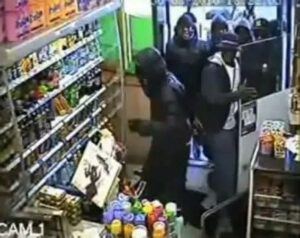 Not to mention that people might be tired of GMO filled foods, and 5g towers in every street corner… It is pretty understandable why people want to leave their western "safe" countries for "less rich" countries. It´s an upside world, and those who understand that understand that the "bad" countries are actually "much better" in many ways when it comes to freedom AND safety, for example, compared to the western country you live in…
---
Professionalism and security
One of ECI's major selling points is their ability to offer a professional service which eases the transition to living in a strange new country. This is really what the investor is buying, along with the bricks and mortar of their new home. The company's marketing material does an admirable job of discussing all the different elements which must be considered – education and medical services, legal services, access to utilities, Visa requirements and many, many potential points of misery and failure for budding expats.
**Again, please look at Sovereign Man´s services instead (as ECI doesn´t seem to be as good as it seems)
ECI's byline is 'Delivering inspired residences for adventurous souls', but they are clearly mindful that their typical client's idea of adventure is the minimal, genteel kind, not involving blocked drains and vermin infestations. As gap year survivors around the world know, the line between adventure and horrendous experience can be a fine one.
ECI is aiming to deliver first-world living conditions in a developing country environment, which is a difficult task. That said, ECI seem to be doing a good job so far, with plenty of complimentary reviews, and a steady stream of clients.
For those of us who like our adventures to be of the safe, efficient kind, ECI Development is definitely worth exploring.
IMPORTANT Update (August 2023)
We have been seeing more than just a few bad reviews and pretty serious compalints about ECI lately. For example, there is a complete Telegram channel where people who have invested in the Nicaragua project are showing how they have been tricked into buying something that wasn´t really how it was advertisised. The telegram group is named "ECI Development Gran Pacifica Nicaragua Revealed"
Clearly there will always be people who aren´t happy with what they get, no matter how good it is, that´s just how some people are. So if the complaints were just a few I wouldn´t have paid much attention to it, but when they are more than just a few, and actually many… Then the alarm bells should go of. This is also the reason why we cannot recommend ECI Development, at least not at the moment.
What we can recommend though is:
the similar services offered by The Sovereign Man
---
I hope you found this short review of what ECI Development is and what it is all about to be helpful. Please share your own experience with the company in the comment section below! Also, if you got any questions about this you can simply write them below aswell, or even better simply contact anyone in the ECI team. Also, feel free to connect with like-minded in the comment section below, and also in the NoHype telegram chat group, you can find the link to the chat group at the bottom of the resources page.
Make sure to share this post with friends!
I wish you the best!
John, founder of No Hype Invest