What is Frantech? What is BuyVM? What kind of service do they provide? We will look at the service in this short review. We will go through what it is all about, and if it might be something for you or not. Ok, with that being said, let´s look into it!
---
Company: BuyVM (used to be Frantech)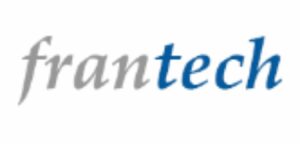 Website: my.frantech.ca (opens in new window)
---

Intro
Imagine you want to set up your own website – let's call it NoHypeAppreciator.org. It will be dedicated to singing the praises of NoHypeInvestor (feel free to steal this idea).
You might have modest ambitions (a small site with a small readership), and be happy to use a standard web hosting package. This is the cheap 'n' cheerful end of the market, where you rent space on a server shared by many small sites, all using the same IP address. There will be no choice of operating system or interface, and the package will be fully managed, with a decent amount of support as standard.
On the other hand, you read NoHypeInvestor, so you may have grander ideas, involving hosting the site yourself on your own private server, giving you maximum authority and control. The cost, however, is prohibitive, and being a canny investor, you are reluctant to throw away perfectly good money – however much you love us.
Virtual Private Server (VPS)
The compromise position is to use a virtual private server, or VPS. Special software is used that partitions a server between separate users, mimicking the private server experience. VPS hosting is ideal for entities that require more autonomy than is possible from shared hosting, but at the fraction of the cost of owning private servers. All users on a server share certain resources, such as available bandwidth, CPU, and RAM, and Internet bandwidth, but they can install their own preferred operating systems and dedicated control panel. Customers also have their own dedicated IP, rather than sharing it as on a web hosting service. This is essential in order to obtain an SSL certificate.
A good analogy is the difference between having a product which you sell in a department store, as one product on a shelf amidst many, compared to renting space on the shop floor to establish a separate concession. As the concession owner, you get far more autonomy to run your little fiefdom. It costs more, but it's cheaper than buying your own store.
There is a confusing array of VPS providers, and trying to decide between them is rendered more baffling by the common use of the add-on business model. Beloved of budget airlines and hotels, this is where a basic package is supplemented with numerous additional services, all with their extra costs. This is fine if you have a clear idea of what you want, but it can rapidly become bewildering and expensive – hence the proliferation of articles of the 'top ten provider' variety, designed to guide the perplexed.
What is BuyVM?
So, what is BuyVM? Here I will review just one of the many providers, BuyVM – formerly known as FranTech. FranTech are still running legacy systems, but they are steadily being grandfathered. Why BuyVM? One good reason is that it won the most recent (November 2021) Best Value category on the VPS Provider website.
This evaluation is price-weighted, meaning that low-cost, high-performance plans rank higher than high-cost plans with the same functionality. BuyVM is a small company, yet they are well established, having been launched in 2010. This in itself should inspire trust, given the cut-throat nature of the business.
The first major difference to note between VPSs is the distinction between managed and unmanaged. While 'managed' entails the provider giving extensive technical help, those who opt for unmanaged VPSs will require the technical expertise to configure their own operating system and software. BuyVM is an unmanaged system aimed at the cognoscenti. This makes it all the more important that the VPS should perform well from the perspective of technical specifications, security and scalability.
RAM & CPU
When assessing BuyVM's technical performance, VPS Provider rightly put a strong emphasis on evaluating the RAM and CPU provision, which is just as important for servers as for personal computers, to ensure a faster, more efficient performance with good loading speeds. BuyVM are judged to perform creditably in this category, and also in providing sufficient bandwidth to facilitate data flow between a site and its visitors. Here is the company blowing its techie trumpet (sensitive readers who are allergic to jargon might like to look away):
"..[H]ow much bandwidth is provided for my slice? The rule-of-thumb for WAN (internet-facing connections) is 100Mbit/s of 24/7 usage per every 4GB of memory with a purchased slice. We do, however, allow our customers to "burst" their usage up to 1Gbit/s during times of lower network use across the entire node. Internal (private) networks do not have these bandwidth limitations, and can take advantage of our 40Gbit/s LAN for routing traffic between slices within the same datacenter. What infrastructure does [BuyVM} use for my services? ..[BuyVM] slice nodes currently run on Ryzen 9 3900X CPUs along with 10Gbit/s uplinks and NVMe SSDs in order to provide fast performance to our customers. Our slab (block storage) nodes currently use HDDs in a RAID10 hardware raid configuration for long-term data storage, along with a level of SSD cache to provide faster read and write times. Slab nodes also connect to the slice nodes using an internal 40Gbit/s Infiniband network to allow multiple customers on the same node to use their block storage simultaneously."
Got that? Good.
BuyVM positions itself as a straightforward provider, but a more competent, dependable and lower-priced version of straightforward. This is a good marketing tactic, given that nobody wants a shaky, sitting duck VPS. Less than perfect uptime performance can annoy your customers and lead to crippling losses, while an insecure site is a potential nightmare – particularly if data and resources are stolen. BuyVM's proprietary control panel, Stallion, is designed to allow customers to monitor performance in real time, whilst extra services include DDoS filtered IPv4 addresses are offered, but at a cost of $3 per month. Access to SQL database servers is offered for an extra $1 per month.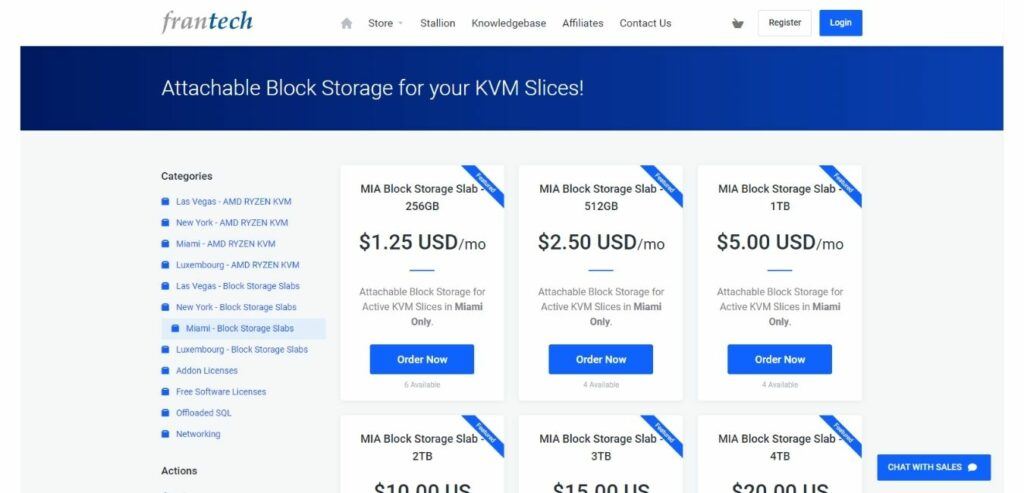 So far, so good. Winning awards never does a company any harm, and the words 'dependable' and 'secure' regularly lace reviews of the company. BuyVM have seen a rapid growth in traffic to their domain in just the last few years:
Victim of their own success
In fact, BuyVM could be said to be a victim of their own success. One of the advantages of a VPS should be the ability to scale up or down easily and flexibly, so you only pay for what you need at any time. You also want to do so at relatively short notice. At the time of writing this, I checked the availability of BuyVM 'slices' (VPS packages), but they were all out of stock, as were the additional block storage packages, known as 'slabs', for existing customers. The vagaries of slab acquisition are a hot topic on their Discord channel. This may not be a problem for most customers, but those needing rapid or immediate upgrades might find themselves in difficulties.
Another difficulty relates to BuyVM's TOS/Account Policies, which require that customers use single email and address authentication, and forbid multiple or shared accounts. BuyVM does not allow ordering VPS from any location that is away from the address you have on file. Their insistence on using residential addresses only can be an irritant, particularly for business customers:
Naturally we would not be recommending businesses unless they were prepared to accept cryptocurrencies, and BuyVM accept well over fifty. They were also one of the first VPS companies to start doing so, in 2016. The advantages of accepting cryptocurrency transactions have only been enhanced by the recent developments in the Lightning Network protocol, which are making Bitcoin payments vastly cheaper, faster and more convenient.
Crypto payments?
That said, given that paying crypto directly to BuyVM is not an option, it was worth doing a bit of digging about their chosen middleman, CoinPayments. It didn't take more than a few minutes to find some mind-bogglingly awful reviews of CoinPayments, replete with reassuring words like 'scam' 'rip-off' and 'thieves'. Here a few representative samples (make of these what you will):



Um, you say, but these reviews are quite old. Maybe CoinPayments have sorted themselves out? Here is one that was posted yesterday:
There's not much point in BuyVM offering payment via cryptocurrencies, if the payment provider they use has reviews like these.
To sum up, BuyVM look like an excellent budget option VPS provider – as long as you are unlikely to need a rapid expansion. Paying with cryptocurrency may also be inadvisable until CoinPayments clean up their act!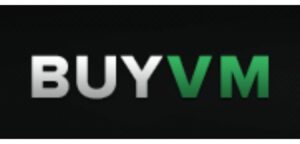 and/or
---
I hope you found this short review on what Frantech and BuyVM is to be helpful and that you now got a better understanding on what it is about, and if it is something for you or not. If you have used any of their services then please share your own experience in the comment section below as it can help others make better decisions!
All the best to you!
Anna, Writer, political economist, lecturer, therapist, who loves long muddy walks, history, geopolitics and extra-raw steak. Find her at therapyonline.me.