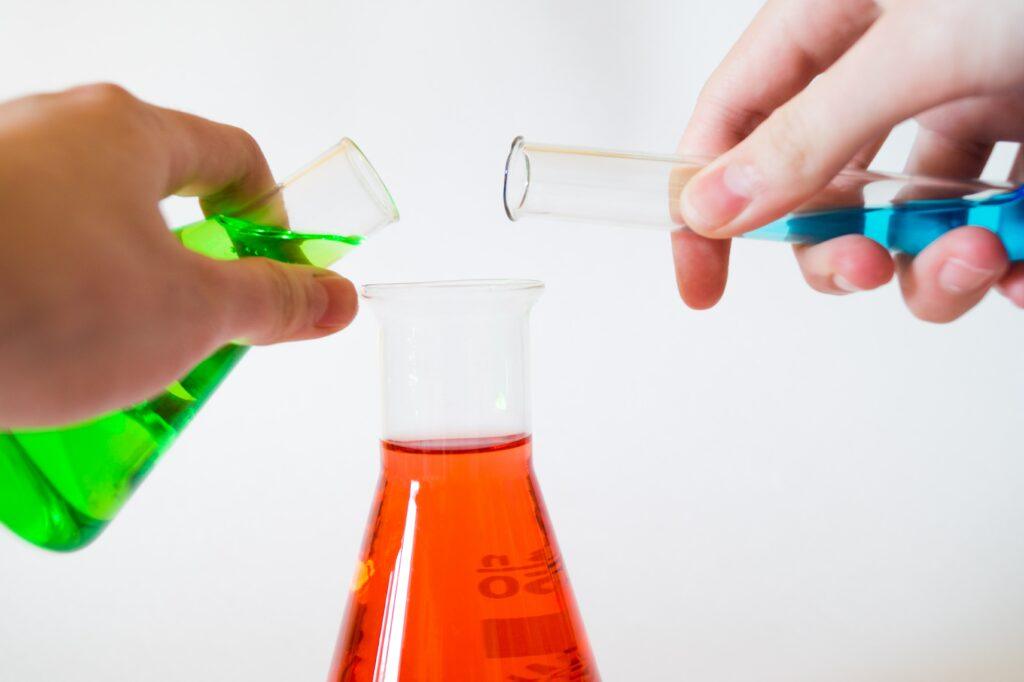 It's no secret that we are living very different lives than our ancestors. Most of the population suffers from a lack of nutrient-dense foods, lack of sunlight and movement from living predominately indoors, as well as encountering a host of other issues such as EMFs and air pollution. But what other hidden dangers are lurking in our environment that we aren't particularly aware of? What are endocrine disrupting chemicals, and what can we do about them?
Introducing: Endocrine Disrupting Chemicals
Endocrine-disrupting chemicals (EDCs) are hidden in plain sight. They are prevalent in our environment through the air we breathe, the water we drink, the foods we eat, or even the consumer goods that we use. These chemicals cause havoc on our endocrine systems, giving rise to hormone imbalance which can lead to an array of issues such as low testosterone levels in men, infertility in women, low sperm quality, abnormality in sex organs, breathing problems, metabolic issues, growth disability, neurological or learning disability, obesity, cancers and more. 
The endocrine system is a combination of glands and organs responsible for the secretion of hormones. Having healthy hormone function can help us have a longer lifespan, better immune function, higher energy output, and all-round better quality of life. Hormones regulate almost every process in the body. Therefore we must become aware of these dangers so we can support ourselves and minimize exposure. 

The Assault on the Food Supply
Many of these chemicals come from our food supply in different ways. The current widespread use of industrial chemicals and pesticides means that these eventually find their way into what we eat. These chemicals initially find their way into the soil and groundwater which are then absorbed into plants or animals that we consume. That's why you must source your foods from organic pesticide-free farms and hormone-free pasture-raised animals. 
Now that we have mentioned the quality of food, we do already know that processed food already contains higher concentrations of undesirable chemicals simply in the form of additives. But I also recommend you avoid all processed foods altogether if you want to maintain robust health free of endocrine-disrupting chemicals.  This is also because processed foods also contain these chemicals in traces which are built up through the manufacturing and storing process. 
Soy Products
Another suggestion is to avoid all soy products, these 'foods' have compounds that mimic estrogen. These then bind to estrogen receptors in the body which cause hormone imbalance in the form of increased or decreased estrogen. This binding is problematic because it prevents the binding of natural estrogen to the receptors, essentially blocking the utilization of this important hormone. Although tofu and soy products are popular within the vegan community we need to be aware that these products are not necessarily healthy as we've been led to believe.
Plastics 
We can also regulate is the amounts of plastics used to store the things we consume. The plastics we use in the production and storage of food leech into the food we eat. This means we will over time consume the chemicals as they get absorbed through storing food in containers. I always recommend using glass storage when you can and avoiding plastic bottled water particularly after it is heated up. 
But what else can we do?
Now that we've outlined some of the things we should avoid, we can talk about some of the ways we can improve the function of our endocrine system. 
Remaining in a robust state of health is one of the best things you can do for overall function and certainly, your endocrine system will improve once you're looking after your body. This means a good diet, exercise, sleep and getting outdoors. The best rebellion to a sick and misled society is to remain in perfect health. 
As well as avoiding endocrine-disrupting chemicals and looking after our bodies there are also some fascinating herbs and adaptogens capable of improving hormonal health. The things that I have used in the past have been herbs such as Tongkat Ali, Shilajit, and Ashwagandha, all with positive results. These herbs will do well in combating the assault on hormones we face by stimulating healthy hormonal function and supporting the repair of any existing damage to the endocrine system. 
CHOQ – Reclaim Your Vitality
The company that I recommend due to their high-quality sourced ingredients is CHOQ, they have complete hormonal/vitality stacks for males and females that are available in subscription format. This company will give you a complete package of everything you need to improve your energy, vitality, and health. Not only does it take the guesswork of finding quality products but also gives you an entire stack so you don't have to worry about purchasing supplements separately.
They have two stacks for males and females as well as the basic and ultra versions of these stacks.
The male stack contains the Daily and Action 2.0 supplements as well as  Tongkat Ali, Ashwagandha, and CHOQ Daily. The ULTRA stack contains Tongkat Ali (2 Bottles), Ashwagandha, Shilajit, CHOQ Daily, and CHOQ Action 2.0.
The female stack contains Shilajit, Ashwagandha, and Irish Moss. The ULTRA female stack contains Shilajit, Ashwagandha, Irish Moss, Tongkat Ali, CHOQ Action 2.0, and CHOQ Seven Wonders.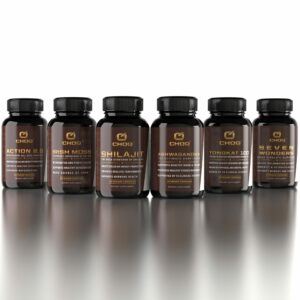 All these compounds are amazing for not only hormonal health but immune system support and energy. You could, of course, try to find these supplements by yourself but pay attention to the source and quality. CHOQ takes the guesswork out by conveniently providing high-quality supplementation.
If this is something you'd like to purchase to add to your arsenal of weapons to combat EDCs and improve your health please use the link below.
Summing Up  
As we start to face the ramifications of living our modern existence potentially more issues will come to the surface that modern science remains ignorant towards. Until then, I suggest reverting to our ancestral roots and the natural world whenever you can when it comes to health. With health decisions, we need to understand that modern medicine can have utility but rarely does have all the answers, true health remains in nature. 
Kristian,
Health Expert and Team Member of NoHypeInvest
Also read: What is Somavedic? (5G and EMF protection)