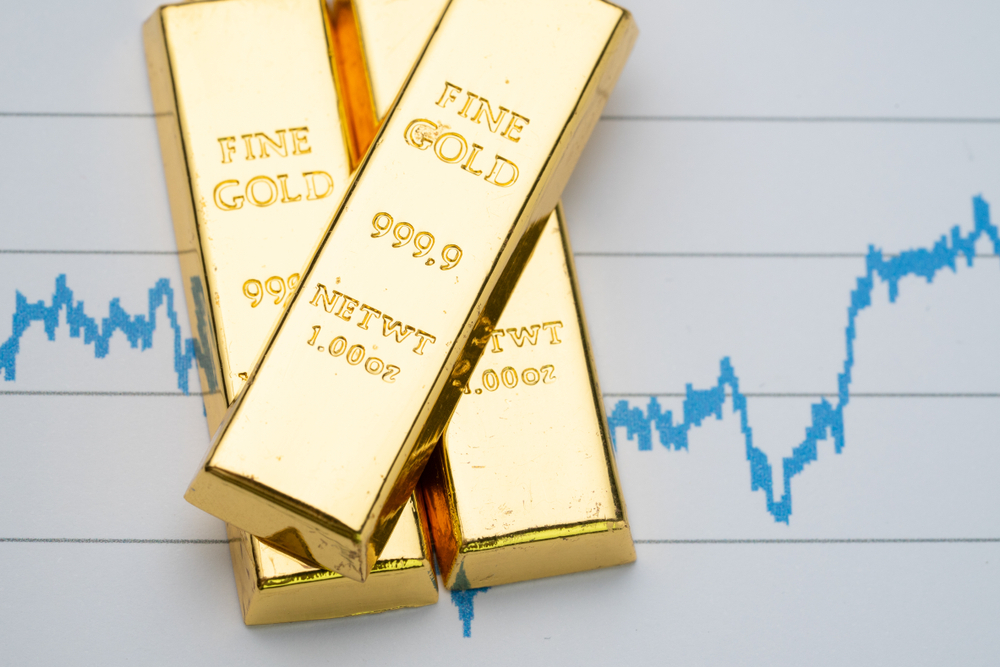 P.S. If you don´t have ANY capital at all to start with then I can show you a FREE way of doing this as well, just be ready that it WILL require work and if you aren´t prepared to put in any work then this FREE method is NOT for you… If you are ready to put in the work (to make money) then go ahead and continue to read about this opportunity below… It´s mainly written for someone with a bit of a capital to put on ads, but again, there are ways to do this for free as well)
This article is going to be about the Augusta Precious Metals Affiliate Program! However, the same principles will work for you with basically any other affiliate program as well!
There is no secret that if everyone knew how to pay $1k and get 5x, 10x, 20x or more in return everyone would do it, right? Well, first of all, most people never take any chances at all, they just sit and complain and wish for it. Then it isn´t always easy to find really profitable opportunities either, right?
Today I will make the solution to this problem for you simple, as I first of all going to present a very very lucrative opportunity for you.
I already told you that I purchased ad space for $1k and got $16k back, right? Below is the exact amount I got back (see screenshot from the e-mail notification I got):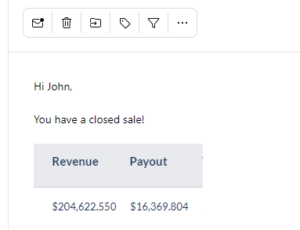 Then, if you do everything right, even if it´s impossible to know 100% that something will work before you do it, there are ways to drastically increase your chances. For example, if you place toys for children in front of parents who have children there is a high chance that at least some of them will buy from you, right? This thing I am about to show you will work the exact same way.
So what you can expect with this whole thing (if you do everything right) will depend on 1 thing I would say. How big your ad space budget will be. Because the more your banner will be placed in front of the right audience, the more money will you make, this is just a natural law. Of course, a good tactic might be to start out small, and then, as soon as you make your first sale, you re-invest your earnings (maybe not all but a big part of it) into new ad space, and so on. You should hopefully be able to build up an extra income stream this way that keeps growing bigger over time.
Here are some of my own results the latest month, (note that only a qualified lead, no matter if they move forward or not pays me $200):
So what´s possible?
$50,000 in just one commission! More?!
Too good to be true? Well, it is true. (It´s actually my personal record earning from only 1 sale):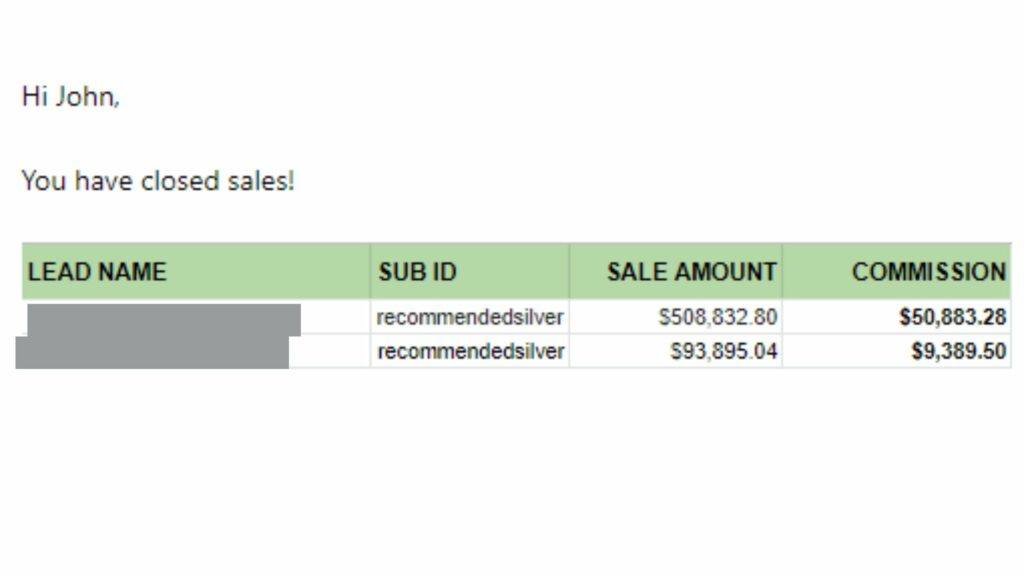 However, you can potentially get $100k in one sale, (or more)!
I recently discovered this affiliate opportunity and decided to now share it with you as I am confident I can help you to similar results.
It is not a scam or anything shady but a real business opportunity.
I do it for 2 reasons.
1: I want YOU to get stronger financially (you should hopefully already know this)
2: The company will pay me extra if I bring people who bring results (NOT on your behalf but on the behalf of the company, of course)
What is it all about then?
Because of the current economic situation in the US (and all over the world), people want to diversify their IRAs.
IRA is an individual retirement plan, and many people want to invest in precious metals like gold and silver to diversify their IRA accounts.
These people are investing in gold and silver because they expect their value will increase in the future when they retire.
How does this apply to you?
There are companies who have specialized in these transactions and offer these services in the USA.
If you can get one person through your personal affiliate link to make the trade, you will earn a 10% commission on the trade amount.
Augusta Precious Metals is the best company in this space. It is very reputable and has the best affiliate program. I personally know their CEO Isaac Nuriani… (and he WILL approve anyone I recommend. Why? Because he trust that I can show you how to make sales as I do it myself)
Some of my own results lately (note that only a qualified lead, no matter if they move forward or not gives me $200 each):

They offer an 8-10% commission on the trade.
The trades are usually huge, ranging from $50,000 to $500,000, but they could potentially be much much bigger…
If we do the math here, 10% out of $500,000 is $50,000 – so you will earn $50,000 as a commission, and that is just on one trade…
There are many people who are making hundreds of thousand of dollars a year with this system.
This opportunity applies only in the USA. I think there is not the same kind of retirement arrangement in other countries.
HOWEVER: Luckly, you do NOT need to live in the USA to be able to start promoting and profiting from this!
How long this opportunity lasts?
It is difficult to say, but the opportunity is NOW out there, and the money is definitely up for grabs.
You don't have to live in the USA to be an affiliate, but you have to promote Augusta to people living in the US.
How to do this in a successful way?
There are many ways to do this, but the fastest (and easiest) way for ANYONE to do this,
is by buying ad space on particular websites where your right demographics are…
The right demographics is: People living in the USA, retirement aged 50-65+ years old, mainly Conservatives and Christians, etc (will give you full demographics later if you decide to give this a serious go)
Everything is done for you also, you will get banners (the actual ads) and ¨landing pages (the content of the ad) that you can then simply place on different websites (I will provide good website examples for you).
So your job is basically only to pay for the ad space.
Some websites got more visitors than others and therefore the prices to place your banner will vary, but there is absolutely possible to get results from sites with less traffic, just as long as the demographics are the right ones, you will at least increase your chances dramatically that way.
P.S. You are of course free to create your own banners and landing pages as well if you would prefer that and/or if you have a creative idea that you strongly believe in for example… Or you can just use the ready made, tested and proven to work material instead.
Want to give it a serious try?
You can apply here below for Augusta's affiliate program if you think this opportunity is for you:
IMPORTANT: After you are done with you application: (Send me an e-mail with the subject line: applied for Augusta) so I can help you get approved.
But you must use that link above when you apply – otherwise, they won't accept you as an affiliate AND I won´t be able to help you either.
---
What to answer on their questions inside the application?
As you will see in the application form, they will ask you for your website, and as you (most likely don´t have one) just insert goldretired.com there. On the monthly traffic question just choose the 5,000-25,000 visitors alternative. In the boxes where you can tell them how you found Augusta just write that John is the one who showed me this and he is going to help me so they know I have personally reffered you here and that I WILL help you as well, you will (most likely) get approved that way. When you should tick a box on what marketing techniques you use you can simply tick in the PPC or Other box, it isnt that important which one you pick.
---
¨¨When you use my link above, you will (most likely) get accepted to their affiliate program. Why? Because I know the CEO and he knows that I know how to bring sales, and if I know how to do it it means that I can show you how to do it. So in short, not only will you have a bigger chance to get approved but you will have a much bigger chance to actually start making sales by joining through the link above (as I am going to help you the best I can, providing you with a step-by-step guide and showing you exactly where I purchace ad space, what ads I use, etc)
Obviously, this opportunity is not for everyone, but if you think you can pull this off, it could be life-changing.
P.P.S I am going to help you with everything I can so you reach success with this, because I truly want you to succeed with this, and that is not only because I get paid by the company if you make sales. You are pretty much like family to me, I hope that you already know that.
IMPORTANT: After you are done with you application: (Send me an e-mail with the subject line: applied)
Yours,
¨¨If there is anything or if you got any question simple leave a comment in the comment section below!